Downer interned with the International English Honor Society's two publications
September 2022 – As she rounded out her junior year at Drew University, Emma-Li Downer C'23 presented at the International English Honor Society—Sigma Tau Delta—annual convention.
There, she read her story, "I've Been Lied To," which she wrote in a short story workshop at Drew.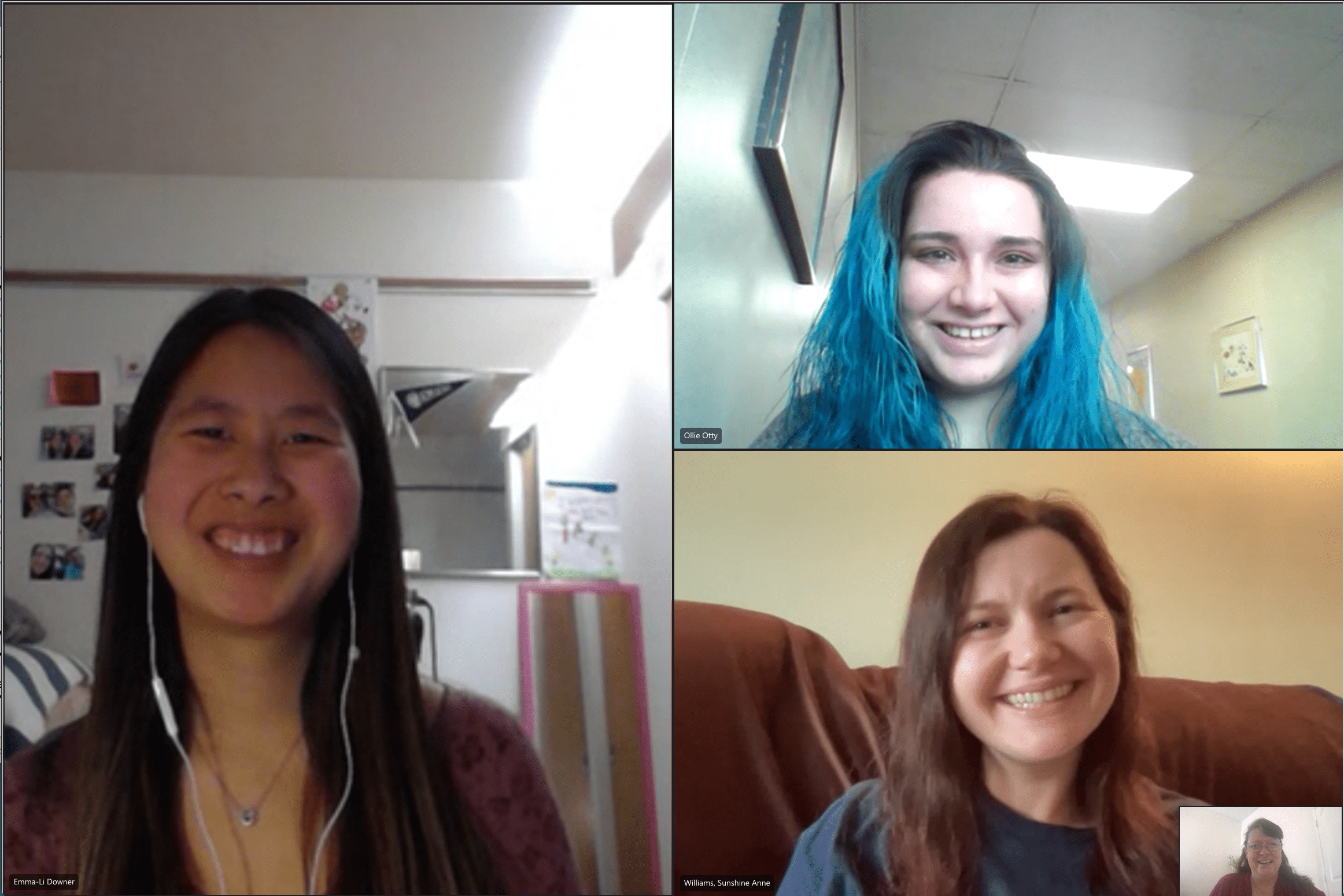 In addition to her reading, Downer, an English and philosophy double major and creative writing and media & communications double minor, applied to intern with Sigma Tau Delta's two journals. Out of a pool of 150, she was one of three chosen, and the only undergraduate to boot.
With hopes of a career in the publishing industry, the internship was a foundational opportunity.
"It helped me become more confident in pursuing that choice," she said. "I got a glimpse at the kind of work I might do in a career in editing or publishing."
Downer read, evaluated, and rated submissions to the two journals, Rectangle, which features creative writing, and Review, which includes critical, academic essays.
"Using my experiences from Drew's creative writing workshops and being a part of Insanity's Horse, Drew's art and literature magazine, I could evaluate submissions with a critical eye," she said. "I was also able to apply the skills I have developed to editing all different kinds of pieces by writers from across the country."
Once the judges reviewed the submissions, it was Downer's turn to provide edits, something she found a passion for.
"I looked for each piece's strengths and figured out what edits I could make to further improve the writer's voice without imposing my own writing style. I found that I enjoyed the editing, possibly even more than writing my own pieces! At the end of the internship, I felt proud of my suggestions and contributions to those pieces."