"I think the key takeaway from the RISE lab is that research is fun to do!"
October 2021 – Drew University alum Junhui Huang C'20 used his time in the RISE lab to help direct his career.
Huang earned a BS in biochemistry from Drew with minors in math and physics before heading to Columbia University as part of Drew's dual-degree engineering program with the school, which has recently yielded incredible results for Drew students.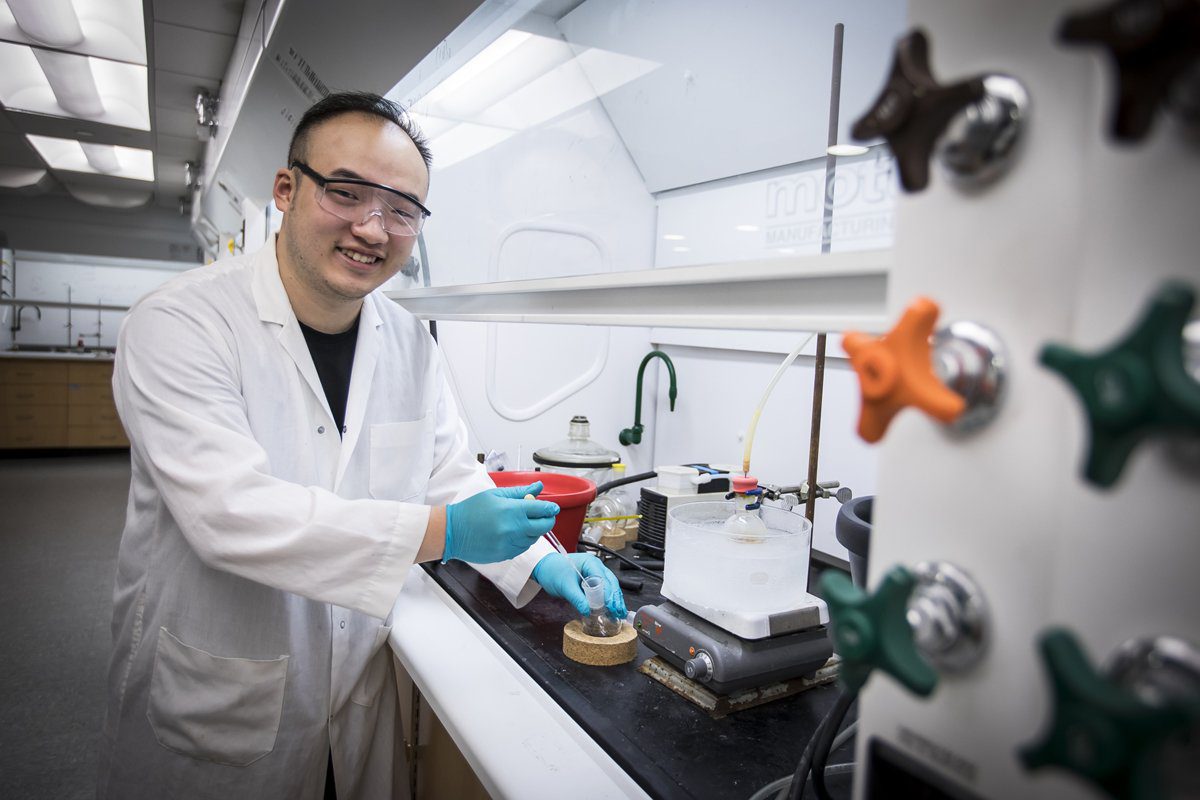 Originally planning on an advanced engineering degree in one of his many fields of interest, Huang decided to earn a BS in applied math at Columbia and is looking forward to pursuing a PhD in computational/theoretical chemistry.
"The research I did with RISE helped me decide what I wanted to do in grad school, and what kind of job I want after that," said Huang, who participated in drug discovery research with Dr. Vincent Gullo, director of RISE and former executive at Cetek Corporation, Schering-Plough Research Institute, and Merck & Co.
"Junhui stood out as a student with many skills," said Dr. Gullo. "He is an excellent math, physics, and chemistry student and his enthusiasm for the work in the lab was exceptional."
"I think the key takeaway from the RISE lab is that research is fun to do!" said Huang.
"Dr. Gullo gave me a lot of research guidance and all the freedom to decide what kind of experiments I wanted to do," he added, stressing the importance of the freedom to explore his myriad interests.
"I learned a lot from Dr. Gullo, not only in chemistry, but also from how he treated research and his work. Those aspects inspired me to be more like him."
RISE is a one-of-a-kind research program that pairs undergraduate science students with retired star researchers and industrial scientists—like 2015 Nobel Prize Winner Dr. William Campbell—in the lab for one-on-one, hands-on research. Learn more here.