Lee donated to the same fund that opened up research opportunities, leading to her legal career
October 2022 – Pearl Yea eun Lee C'18 recently made a generous donation to Drew University to help future first-generation students pursue research and career opportunities in the legal or medical field.
Lee decided that a gift to offset a student's financial concerns was a way to "give back to Drew," as the donation will go toward the same fund that she received assistance from as a student.
"It is mine and my husband's hope that our gift will help fund another student's dreams and goals as they did mine," said Lee. "We made our gift in memory of my aunt and role model, Sylvia Eunsook Lee, who was one of the first attorneys in my family and a first-generation Korean-American."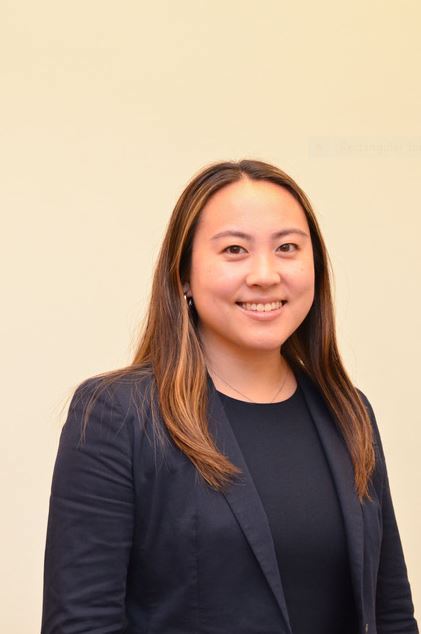 Lee, now a law clerk pending admission in New York City, says she would not have had the career she does without the help of Drew professors and mentors, nor the generous research grants, which provided her the opportunity to do what ended up being life-changing research.
"I originally thought I would major in neuroscience on the pre-med track. I was deeply humbled after my first semester of chemistry," Lee joked. "Luckily, I had also taken sociology during my first year. I loved the subject area and decided to continue taking courses. It ultimately led me to becoming a research assistant and applying to research/art grants, which allowed me to travel to Seoul, South Korea, where I collected qualitative data on single parents who relinquished their newborns after the passage of the Special Adoption Law."
Lee noted the help she received in applying for the research grants necessary to have this transformative experience in South Korea played a huge role in her story.
"If it wasn't for the encouragement from staff and faculty, including the entire Sociology Department, I would never have been able to travel to South Korea, let alone apply to several research grants so I could study South Korea's Special Adoption Law. When scholarships and grants were tough to find, I was introduced to Jonathan Golden, [director of the Center on Religion, Culture and Conflict and assistant professor of comparative religion and anthropology], and Kimberly Rhodes, [professor and chair of art history], who guided me through the application process."
The research helped Lee form a career path, which led to the Elisabeth Haub School of Law at Pace University and her current legal career.
"My research showed me how unfair laws could be when socioeconomic statuses are not considered. I worked with Kesha Moore, [former associate professor of sociology, currently a senior researcher and development specialist with the Legal Defense Fund's Thurgood Marshall Institute], and Caitlin Killian, [professor of sociology], to understand the data I had collected and we presented our findings at the Eastern Sociological Annual Meeting in 2018. This conference allowed me to hone my public speaking and advocacy skills. At this point, I decided to apply to law school and pursue a career in family/adoption law so that I could become a voice for those in need. I went on to work at a New York firm specializing in assisted reproductive technology and adoption, and lobby for New York's newly-enacted Child-Parent Security Act."
For Lee, giving back to Drew was a full-circle gift. After all, she is a prime example of how mentorship, guidance, and financial assistance and research grants can lead a student.