The life and career that led to a blockbuster drug discovery and Nobel Prize
July 2020 – Dr. William Campbell, Drew University RISE Fellow and Nobel Laureate, recently celebrated his 90th birthday with the release of his memoir, Catching The Worm: River Blindness, William C. Campbell and the Nobel Prize.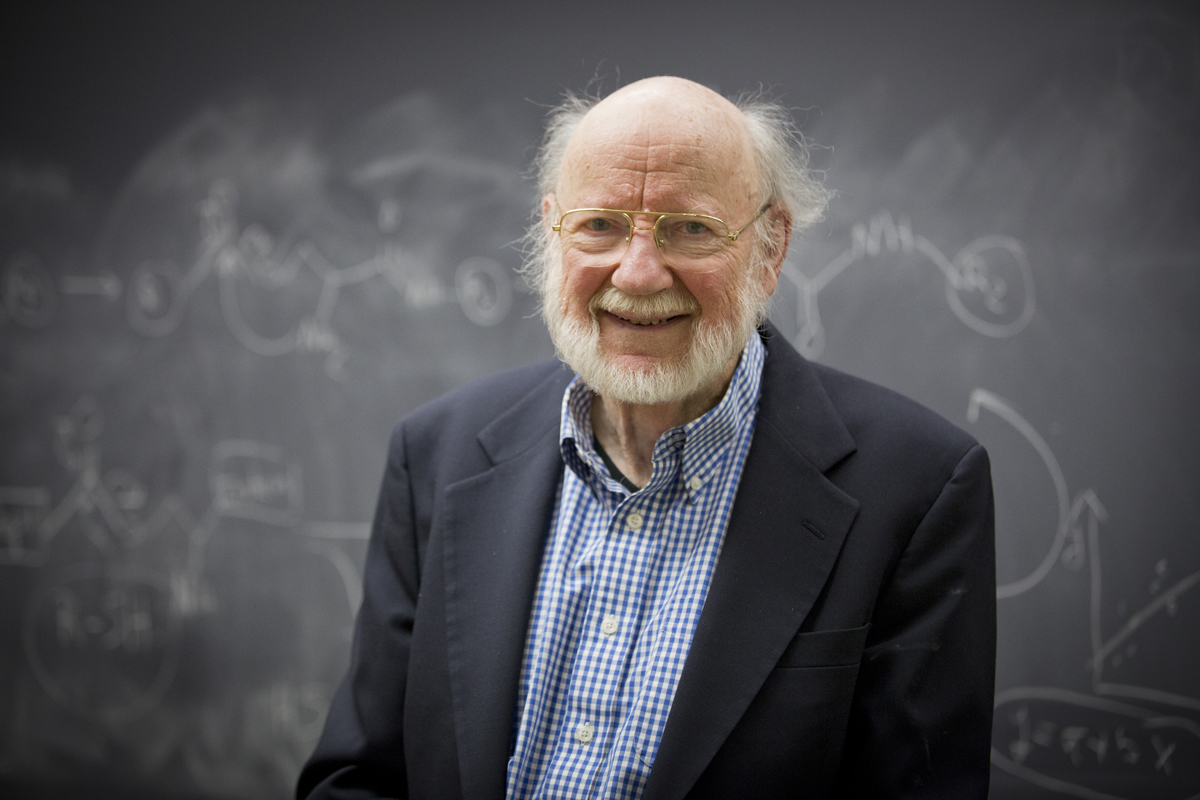 Crafted over a 15-month period with scientist and writer Dr. Claire O'Connell, the memoir chronicles Campbell's life and work that earned him the 2015 Nobel Prize in Medicine for discovering an anti-parasitic drug that treats diseases caused by the roundworm.
"So often we hear about discoveries in science, but not so much about the people who make those discoveries," said O'Connell via the publisher's website.
Through phone interviews, conversations on hikes near Campbell's Massachusetts home and combing through a career's worth of professional and personal writings—including poems about science—Campbell and O'Connell were able to compile a 200-page journey through his life.
In an online exhibit on the book, excerpts include passages on Campbell's upbringing in Donegal, Ireland, the origin of his interest in parasites and the story of his research on ivermectin, used in the anti-parasitic drug targeting diseases like river blindness that affect millions of people in developing countries.
While Campbell noted the memoir's tendency to focus on the Ireland-centric parts of his life—naturally, due to its being published by the Royal Irish Academy—the book highlights aspects of his of his life in the United States, including his time working with Drew students as part of the RISE program, which connects undergrads with retired industrial scientists.
Involved with RISE since 1990, Campbell is currently an Emeritus Fellow and continues to visit Drew's Honors 2020 Seminar in the Natural Sciences every spring.
Campbell, whose career was celebrated earlier this year with an induction into the prestigious Royal Society of London and a statue in his hometown, also dedicated the book in part to his "brilliant colleagues at Merck & Co. Inc. and at Drew University, with whom I was privileged to work."
When asked what his memoirs meant to him, Campbell was initially at a loss. After some reflection, he had what he considered the start of an answer.
"Viewing a whole life in the guise of nebulous condensation of memory is an awesome thing to do and carries the awful certainty that much will be unseen at any one time. Much of life is simply beyond words."
The book is available in hardback, ebook and Kindle and is published by the Royal Irish Academy in partnership with the Royal Dublin Society (RDS).