The virtual Science for Seminaries conversation was hosted by Drew Theological School
October 2021 – Drew Theological School hosted Technology, Religion, and Race: Progress and Its Racial Histories, the inaugural Science for Seminaries conversation on how narratives regarding technological advancement, religion, and racial identity have always been intertwined.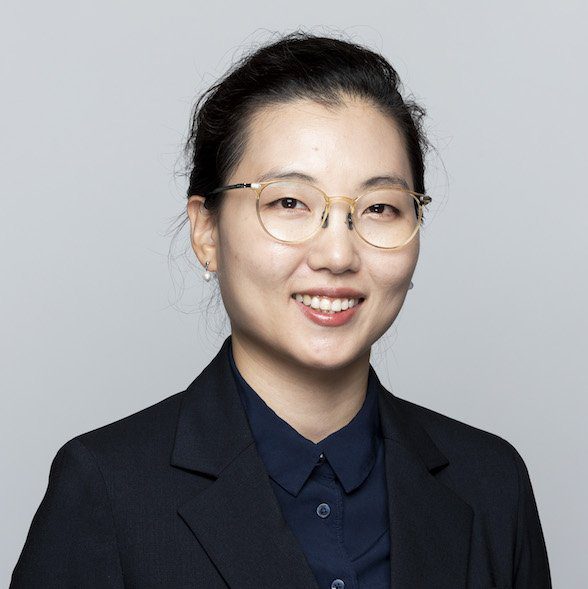 The event, spearheaded by Kate Ott, professor of Christian social ethics, and Hyemin Na, assistant professor of religion, media, and culture, was made possible by a generous grant from the American Association for the Advancement of Science (AAAS) Dialogue on Science, Ethics, and Religion (DoSER) Program.
"We can begin to imagine together how technology creates structures and sensibilities in our lives and how it can perpetuate racism and potentially serve as a disruption to our racist past, present, and future," said Interim Dean Melanie Johnson-DeBaufre.
"As students and faculty of Drew University, we can begin to explore the histories and cutting edges of technology as a force that shapes our racial self-understanding, our relationships, our spiritual formations—and often in ways that are not immediately apparent to technologies, consumers, subjects, and recipients," said Ott.
Na explored how society visualizes progress by contextualizing how progress has been imaged historically—and intertwined with racial difference.
Through a series of image artifacts, including missionary postcards from the early twentieth century and contemporary advertisments from Christian and affiliated non-profit organizations, Na displayed the continuation of a racialized progress narrative.
"The visual is one venue in which people end up having to make explicit what they mean," said Na. "The logic of the colonial archives overlay the fault lines dividing progress and its regress on its construction of race. I hope we can reflect on how our conceptions of the future—betterment, development, progress—remain informed by the past."
Emily Hill, associate professor of computer science, and Minjoon Kouh, associate professor of physics and neuroscience, both responded to Na's presentation.
Hill asked to reframe the notion of science and technology. "Science and technology are nothing more than tools," she said. "In the past, the white-centric colonization view of tools was viewed as 'the right one.' Now, we are not assuming there's only one right way—rather there are many right paths and all of them are valued."
She explained that there's now an awareness and a dialog of racial bias, "Now there's room for growth. I hope we can embrace the oneness of all human societies as we work on healing that digital divide."
Kouh related Na's presentation to present-day machine learning algorithms, which are subject to unintended racial and gender biases. "Scientists are always willing to reexamine our theories and assumptions in light of the data. It is an important mindset and process that can help to rectify such unwanted biases."
The panelists fielded questions from the audience, including one from Drew University President Tom Schwarz!
NEW FROM DREW THEOLOGICAL SCHOOL