Candiotti Fund Recipients Announced.
University Technology and the Candiotti Fund Committee are proud to announce the recipients of grants made possible by the Alan Candiotti Fund for Innovation in Technology and Education.
Our winners from previous years are great examples of innovative technology use and reflect the diversity of academic experiences at Drew. We are proud to be able to fund these projects through the generosity of the donors to the Candiotti Fund.
2017-2018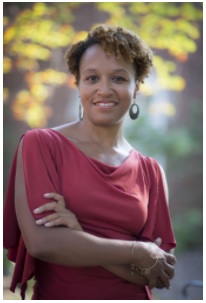 This year, the Candiotti Fund supported a community-based participatory action research project between Drew University and several housing organizations (Monarch Housing, Morris County Continuum of Care, Morris Housing Alliance). The project was dedicated to gaining a better understanding of the challenges and opportunities faced by landlords and housing voucher recipients in Morris County. The project combined quantitative and qualitative methods to understand landlords' knowledge of and experiences with housing vouchers. Student research assistants drafted a data-input friendly survey. Then, students from Introduction to Sociology and Public Sociology courses conducted phone surveys of existing landlords in Morris County. The analysis of the first round of interviews was completed by student researchers. The next steps in the project are mapping the survey data with relevant neighborhood indicators. Then, focus groups and in-depth interviews with community agencies will be conducted. As an action research project, the goal is to use the information collected to expand housing opportunities and ease the transition for voucher recipients through innovative programming and awareness campaigns working with landlords. In spring of 2018, the principal researchers, Dr. Moore and Dr. Rosenbloom, will be presenting their current findings at CommonsCon.
2016-2017
Stacy Fischer, Director of the Center for Global Education, was awarded a grant from the Alan Candiotti Fund for Innovation in Technology and Education for the 2016-2017 academic year. The funding provided wireless headphone systems for students in the New York Semester on Communications and Media (Spring 2017) as they visited organizations such as WNYC, the New York Times, Google, the Daily Beast, and The Metropolitan Museum of Art. Students cannot always hear the speakers during these visits due to the need to speak in low voices so as not to disturb others as well as ambient noise. The systems allowed students to hear the valuable information provided by these speakers.
Stacy presented this project at CommonsCon 2017, which was held on February 16, 2017 in the Academic Commons.
2016-2017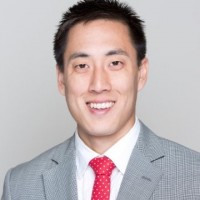 Gerald Liu, Assistant Professor of Homiletics and Worship Arts in the Theological School, worked on a project "to develop a studio liturgical arts course for Master of Divinity students that explores how to make modern iconography and modern sacred music using the technology of 3D printing and electronic music software." He worked closely with University Technology staff to develop new tools and resources for his students.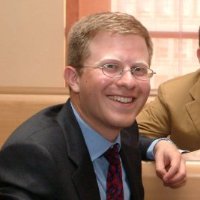 GianDomenico Sarolli, Assistant Professor of Economics in the College of Liberal Arts, developed a "virtual computer lab" using a cloud license for economics simulation and analysis software which has been used in ECON 254: Experimental and Behavioral Economics, as well as experiments conducted on campus. The students in the class used the software to analyze data both from their peers at Drew and compared to data with students at other schools.
The recipients developed their projects for the 2015-2016 academic year, and presented them at the CommonsCon event in March 2016.