"The misunderstanding that single-use plastics are healthful needs to change."
July 2020 – Count Drew University's Lisa Jordan among those keeping an eye on the environment amid the coronavirus pandemic.
Last month, Jordan, an assistant professor of biology and environmental studies and sustainability, joined more than 100 fellow scientists from 18 countries in signing a joint statement deeming reusable containers safe when adhering to basic hygiene, despite fears to the contrary.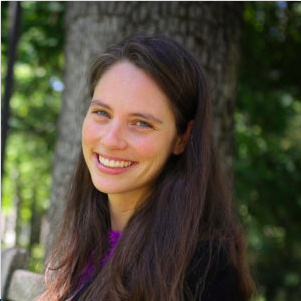 "The letter I signed is a helpful assurance from the public health community that we can continue to use reusable items responsibly with no additional risk from coronavirus. The misunderstanding that single-use plastics are healthful needs to change," said Jordan, director of Drew's Spatial Data Center.
With many people and businesses eschewing reusable items like food containers and drinking cups out of fear that the coronavirus remains infectious on surfaces, the group of scientists note that the issue can be addressed with a simple recipe of hot water and soap.
As the scientists, representing a wide variety of disciplines, offer reality checks and health solutions, they also hope to mitigate the unnecessary reliance on single-use plastics, which cause myriad environmental problems.
"Despite all the suffering coronavirus has caused, I remain hopeful that our community can come together to change behavior and make more environmentally-sound choices," said Jordan.
Jordan pointed to air, ground and water pollution caused by plastics, from the extraction of the raw materials to manufacture them, to their distribution and eventually to their disposal.
"If you consider the sacrifices we're making now for health, the option to use reusable, durable plates, cups, silverware, straws and shopping bags is an easy adjustment," she said.
"To choose durable, reusable materials shows compassion. We can stop seeing materials, and the work and livelihoods that produce them, as 'throw-away,' because there is no 'away.'"
Drew University has been one of The Princeton Review's 'Green Colleges' for 10 consecutive years.