Literary execs explain the publishing landscape, offer advice to students
February 2023 – Drew University's Writers@Drew hosted the 2023 Virtual Publishing Symposium, an annual event to demystify the publishing process, spotlight various roles within publishing, and explore the continuing evolution of the industry.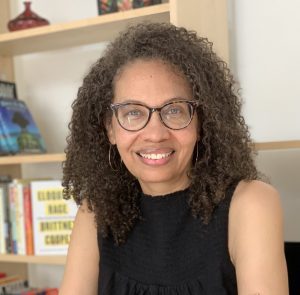 The esteemed panelists consisted of Tanya McKinnon, principal literary agent at McKinnon Literary; Matt Ortile, executive editor of Catapult magazine; and Lauren Wein, vice president and editorial director at Avid Reader Press.
The conversation was moderated by Assistant Professor of English and Director of Drew's Creative Writing Program, Courtney Zoffness.
Zoffness asked the panelists to define their respective roles in the industry and to speak to their career trajectories.
"Agenting is like being a midwife. We help you give birth to your work," said McKinnon. "An agent is the person that sits in between a writer and an editor. I'm here so my clients have an advocate that is separate from the interests of the publishing house. My interests are about what's best for the book and how I serve the book best. We really do read and care about the words on the page."
Majoring in English in college, McKinnon started her career in publishing. "I don't know that my young self had any idea what I was going to be," she said. "I was always somehow drawn to publishing." After stepping away from the industry to obtain her master's in cultural anthropology, she re-entered as a foreign scout.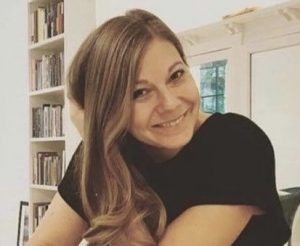 McKinnon ventured into agenting after publishing her own first book. "Selling my book was when I first understood what an agent did, and I thought it was fascinating. There is something about following your passion and trying to think strategically about how you make your own interests pay the bills."
As a junior in college, Wein landed an internship at a literary agency in New York City. "I loved it so much, but I had the distinct sense that I would be a terrible agent," she said. After graduating, she found a job at a publishing house, starting in rights and eventually moving to editorial. It was here that Wein found her calling. "I felt lucky and excited to be a part of it."
Wein explained the three facets of the role of an editor: reading and acquiring manuscripts, editing (her favorite), and publishing. She reads "hundreds and hundreds" of submissions each year in order to publish just 10 books. "It's like finding a needle in a haystack," she said. "I'm on the side of the book at the end of the day. You always have to go with your instinct."
Ortile moved to the U.S. from the Philippines when he was 11 and immersed himself in American magazines to familiarize himself with the culture. He became fascinated with magazine mastheads printed inside each one. "The masthead was a list of people who put together this beautiful thing I so loved. People make magazines. What if I grow up to make a magazine?" Ortile asked himself. He was hooked.
Starting his career with print magazines, Ortile found that he preferred the speed of digital publishing, admitting he needs to work nimbly and strategically with limited resources.
In the digital publishing world, Ortile's competition for reader attention is fierce. "Catapult has punched well above our weight with the quality of work we've published," he said. "You have to be on the side of a writer. We believe in what we are publishing."
"These are roles where you are supporting art and artists," he said.
Ortile advised students in the audience to rely on networking—most of his career opportunities stemmed from relationships and connections. "If networking is an icky word to you, we love to use the word community," he said. "We help each other out. Kindness, connection, and collaboration is so key."
"We're really here because we love books," said McKinnon. "We're all looking for those writers who are passionate about what they write on the page." 
Writers@Drew events are co-sponsored by The Casement Fund and the English Department and are always free.