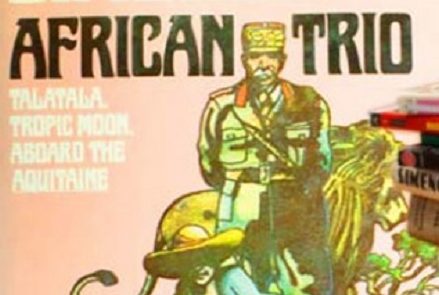 Belgian writer Georges Simenon (1903-1989) is best known for his detective novels featuring police commissioner Maigret. Drew University Library holds a complete collection of his published works in French, as well as all of the English translations to date. Also included are critical and biographical works, photographs, audio tapes, and memorabilia of various sorts.
Drew Library's collection of Simenon was established in 1984 by former French professor and Simenon biographer, Lucille Becker, and former library director, Arthur E. Jones, for the purpose of serving both Drew's French language students and the scholarly community. The impetus for establishing this collection came from Helen Wolff's gift of 52 Simenon notebooks. Professor Becker also has contributed a number of volumes and related items. The library maintains a standing order to purchase additional volumes as they appear.
Comprehensive in scope, the Simenon Collection includes first editions in French and English of the complete works, as well as many subsequent editions, totaling more than 450 volumes in the two languages. Also included are 52 spiral-bound notebooks of photo-reproduced typescripts, donated by Helen Wolff, publisher of many of Simenon's works under her book division.
All of the monographs have been cataloged and may be accessed through Drew's online catalog. The ephemera is currently unprocessed and may not be available for research. For more information, please contact speccol@drew.edu.