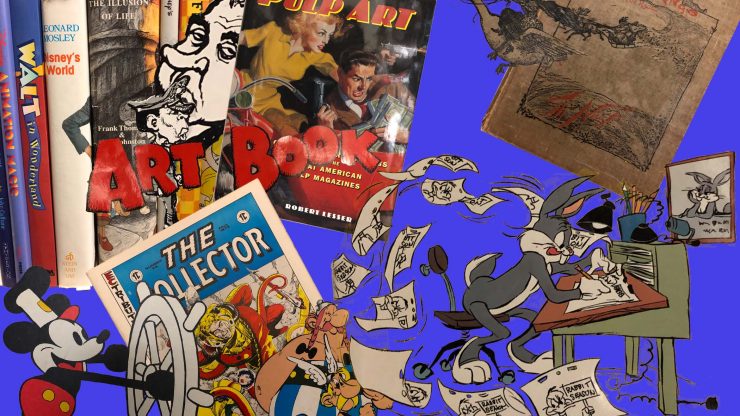 Harry A. Chesler (1898-1981), an early pioneer of comic book packaging, played a seminal role in the rise and growth of the comic book as a mainstream art form. During the 1930s-1940s, the so-called "Golden Age" of comic books, his studio supplied complete comic books to a variety of publishers, as well as producing them under his own imprint. His early books focused on humor strips and adventure stories, followed later by superhero comics during the pre-war and war years. Many artists and writers developed their craft in Chesler's studio.
The Harry A. Chesler Collection of Cartoon Art and Graphic Satire incorporates as well the Richard S. Wormser Collection of Graphic Satire, which focuses on 19th century English caricaturists. Richard S. Wormser (1898-1975) was president and founding member of the Antiquarian Booksellers Association of America and president of the International League of Antiquarian Booksellers.
The collection includes over 2600 books on English and continental European graphic satire, with works in English, Russian and most European languages. The Chesler Collection is an interdisciplinary resource for the study of the graphic arts, as well as social and cultural history, and is particularly strong in 19th and 20th century studies and compendia.
 Search the Drew Library Catalog for books in the Chesler Collection
View a list of the books in the Chesler Collection
Above image is from Pictures of Punch, vol. 2